Striving in all directions, we embarked on a musical tour of the Mediterranean. Traditional sounds from Constantinople and a Syrian Orthodox hymn, sung in the language of Jesus, came from the Levant. In the southern and western coasts there were lively medieval dances from Italy and the Canary Islands. The exuberant Spanish serenity defied in the variations on the most famous ostinato, La Folia – the folly" Now the love lament of an early Baroque Venetian composer or the tender confession of love to a girl from Catalonia hurt. At the end, again, a gorgeous oriental dance. These were the musical finds that we made a wondrous journey on the shores of the Mediterranean. The sound of the Orient, represented by the oud, combined with the sound of our historical instruments. Voice and percussion, always present in traditional as well as art music, build bridges between epochs and cultures. Harpsichord, recorder, viola da gamba. When they are all united, a unique sound arises that speaks to us from deep, ancient connections.
Sopran, Recorder, Viola da gamba, Percussion, Oud und Saz, Harpsichord
La Dama d'Aragó Traditionell Catalonia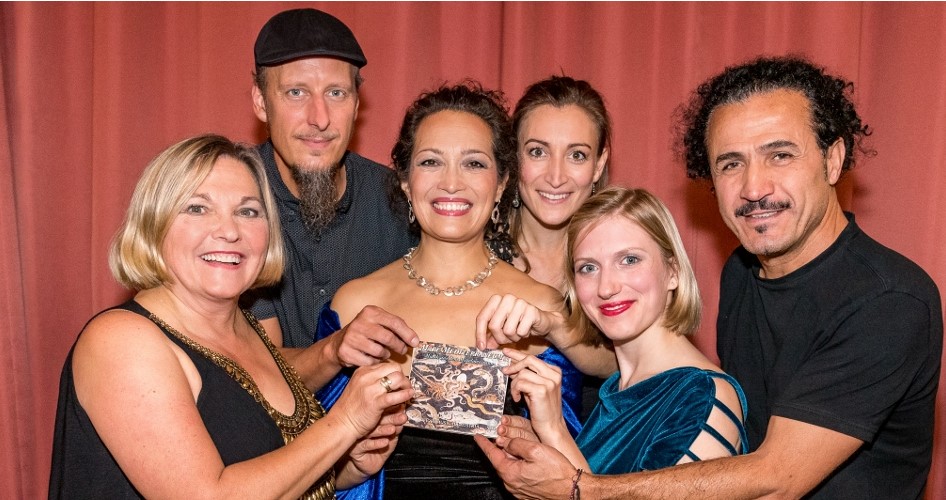 Abstract
Article Name
Description
When European baroque meets oriental music and turns to Sephardic songs, that is the unmistakable sound of "Baroque Arabesque", the new crossover project by Fiori Musicali Austria.
Author